Long time UK ska staple Do The Dog Music is still baking up hot ska biscuits by the pound!
Their freshest batch is served up with a variety of ingredients that are sure to please a vast musical palate.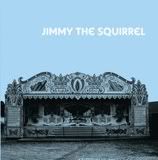 Jimmy The Squirrel
is a band out of Nottingham, UK that prove ska and reggae can be played by a 5 piece band without horns and be played well. Their creative musical fusion is displayed nicely on this 4 song self titled EP. The tune
This One's For You
has some great spaghetti western like guitar licks over tasty keyboard melodies with a bouncy base line that'll warm you up in no time.
The sticker tune for me is
Music We Throw
. This is representative of the band's music both in sound and lyrics.
Heartfelt and honest. Liam sings: "You won't catch the music we throw/You'll never download us on your mobile phone/Never wanted to be the next clone/We're just playing what we love." His voice is youthful but not annoying like some bands out there.
I'm looking forward to their full length release!
Check out
www.myspace.com/jimmythesquirrel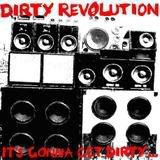 Another new addition to the Do The Dog roster is Dirty Revolution whose music is just as diverse as the likes of their label mates The Splitters. Similarly drawing heavily on influences from The Clash with that unique blend of roots, rock, reggae and ska. But wait a minute, female fronted vocals? I think I'm in love! The title track
Dirty Revolution
is a case and point Clash influenced tune. Listening to this tune and the last called
Police
also kinda reminded me of The Dead 60s. Their anti-establishment roots can be heard on songs like
50P
where
singer Reb Sutton talks about how she doesn't care about 50 Cent's guns and what he means about girls in the club, and oh "my moms harder than his mom"! Then taking a proper stab at Britney Speirs: "I don't care what she wears/My bum's bigger than her bum".
Failure To Communicate
has a fiery punk feel with melodica, a mixture that blew me away, just like the rest of this 5 song EP.
Check out
www.myspace.com/dirtyrevolution
More Do The Dog CD reviews to come in the upcoming weeks.
For more info visit
http://www.myspace.com/dothedogmusic